From Wiki
Dr Judith Margaretta Philip (1911-1985)
biography
Born 29/6/1911, Barrow in Furness; daughter of T J Ferguson, President of Barrow Naturalists' Field Club; sister of Rowena Mabel Audus; M.Sc., Sheffield; demonstrator and assistant lecturer in Botany, University of Hull, 1932-33; married William George Philip c. 1932; died 1985, Sheffield.
information included from the herbariaunited database
Collection activity by county
Examples of handwriting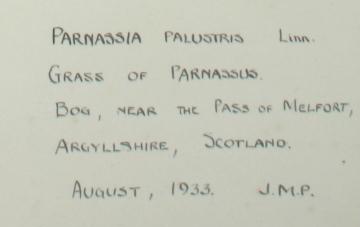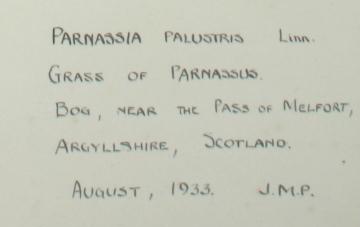 Dr Judith Margaretta Philip
Whole label showing typical use of capitals and initials 'J.M.P'.
handwriting source
Search for specimens collected by Judith Margaretta Philip.
references and external links