From Wiki
Prof Richard Henry Yapp (1871-1929)
Biography
Born in Orleton, Herefordshire and educated first in Leominster and then in the county school in Hereford. He left school at 15, but eventually received a scholarship at St. John's College Cambridge, where he graduated with First Class Honours.
Was appointed botanist to the university expedition to the Malay States, and afterwards published various papers on the plants of that region , including one on 'Myrmecophilous Ferns'.
Later became Professor of Botany at University College, Aberystwyth. Elected President of the Ecological Society in 1921 (presidential address was "The Concept of Association"). From 1919, was Mason Professor of Botany at Birmingham.
information included from the herbariaunited database
Inferred associations
associated with
Collection activity by county
1886
1927
VC1, VC2
VC26, VC27, VC28, VC29, VC31
VC34, VC36
VC46, VC47, VC48, VC49, VC51, VC52, VC57, VC58, VC59
VC61
VC69
VC71
VC86, VC87, VC88, VC98, VC99
Examples of handwriting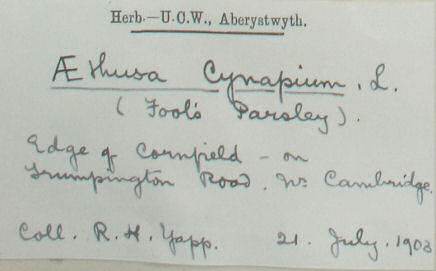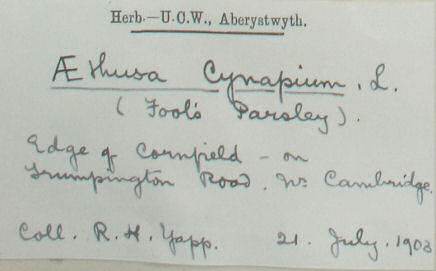 Prof Richard Henry Yapp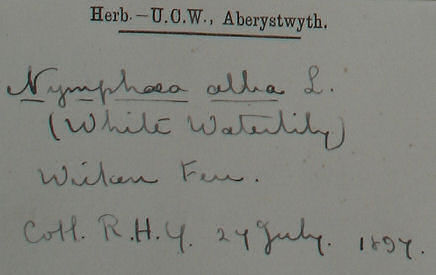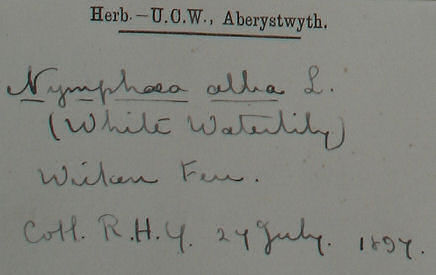 Prof Richard Henry Yapp
references and external links
The Journal of Ecology, Vol. 17, No. 2 (Aug., 1929), pp. 405-408