From Wiki
John Frederick Gustav Chapple (1911-1990)
Biography
Born 25 Dec 1911 Hong Kong.
Worked for Longmans publishers.
Married 1935 Headington, Oxfordshire.
Secretary BSBI 1930s-1947.
Curator of the Druce Herbarium, Oxford.
Died 4 Dec 1990 Thaxted, Essex.

information included from the herbariaunited database
Inferred associations
associated with
Collection activity by county
1928
1946
VC3
VC11
VC17
VC22, VC23
VC30
VC45
VC49
VC39, VC55
Examples of handwriting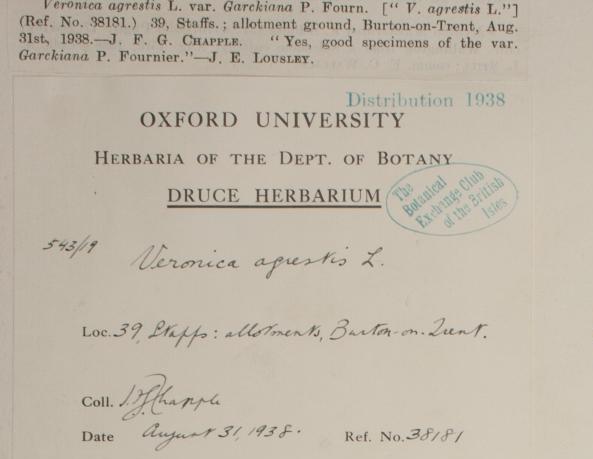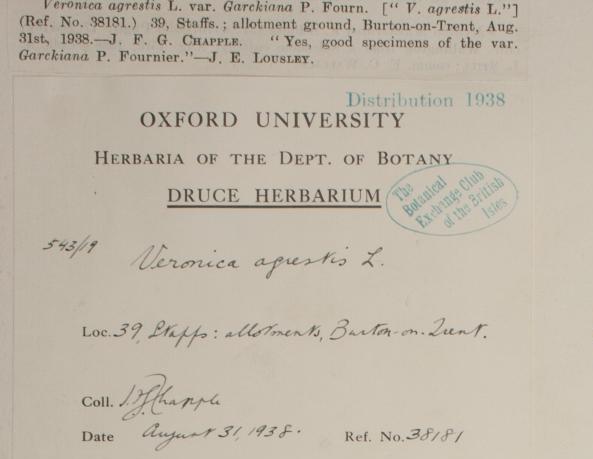 John Frederick Gustav Chapple
J F G C's name is printed on the attached Report
handwriting source
Search for specimens collected by John Frederick Gustav Chapple.
references and external links