Thomas Whitelegge
From Wiki
Mr Thomas Whitelegge (17/5/1850-4/8/1927)<>
Biography
Whitelegge was born in Stockport, Cheshire, and died in Sydney, New South Wales. He was a workingman naturalist and became secretary and president of the Ashton-under-Lyne Linnaean Botanical Society. He had a herbarium. He corresponded with Charles Darwin. He went to Australia in 1883 and became a staff member of the Australian Museum in Sydney, until 1908. He was an authority on mosses and ferns and wrote Census Muscorum Australiensium, together with W. W. Watts.


An interesting letter from Whitelegge in Sydney to John Whitehead, of the The Ashton Linnean Botanical Society, is described in a blog from Herbology Manchester.
information included from the herbariaunited database
Inferred associations
associated with
Collection activity by county
1875
1880
VC48
VC54
VC57
VC58
VC59
VC60
VC63
Examples of handwriting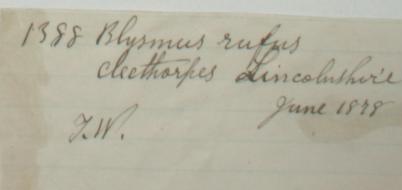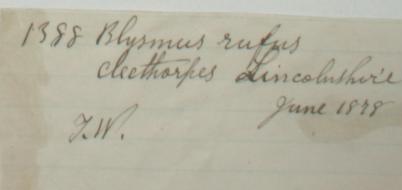 Mr Thomas Whitelegge
Most of Whitelegge's sheets have been written by Painter but this is an example of his own hand.
handwriting source


Mr Thomas Whitelegge
Whitelegge seems to spell his name differently on different sheets
handwriting source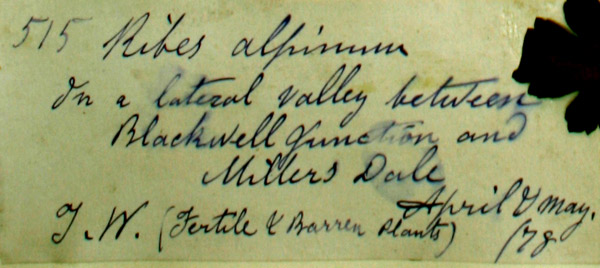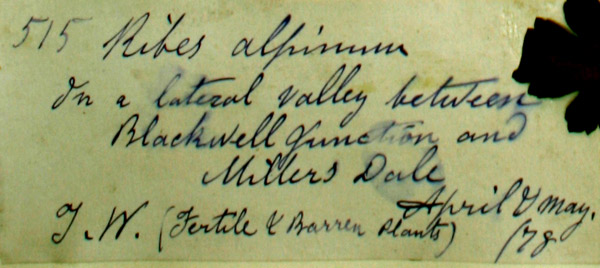 Mr Thomas Whitelegge
Search for specimens collected by Thomas Whitelegge.
references and external links