Charles Edward Britton
From Wiki
Mr Charles Edward Britton ALS (2/12/1872-23/3/1944)
Labels
Born 2nd December 1872 Lambeth, London.
Employee of the GPO. Studied the London flora.
Cultivated plants at his home at 70 Adela Avenue, off West Barnes Lane.
Died 23rd March 1944, Redhill, Surrey.


Many sheets bear a rubber stamped "Legit C.E. Britton", thus:


These are often associated with sheets of a date when Britton was known to be collecting elsewhere, so probably imply only "ex herb. C.E. Britton".

information included from the herbariaunited database
Inferred associations
collected with
associated with
Collection activity by county
1891
1942
VC1, VC2, VC3
VC11, VC12, VC13, VC14, VC15, VC16, VC17, VC18, VC19, VC20, VC21, VC22, VC23, VC24, VC26
VC6, VC33, VC34, VC36, VC41
VC28, VC55
VC40, VC48, VC51, VC59
VC66, VC69, VC70
VC74
VC90
Examples of handwriting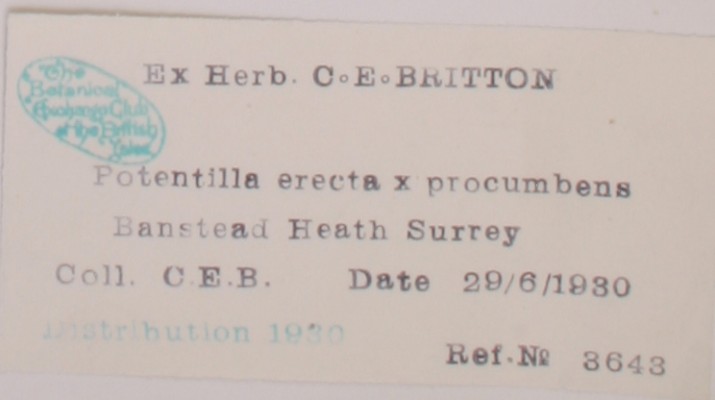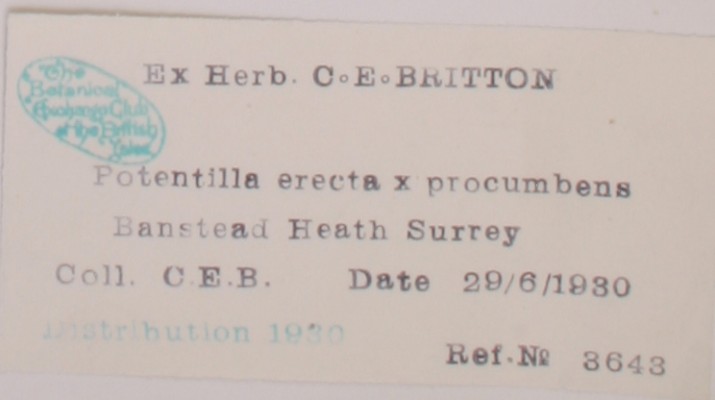 Mr Charles Edward Britton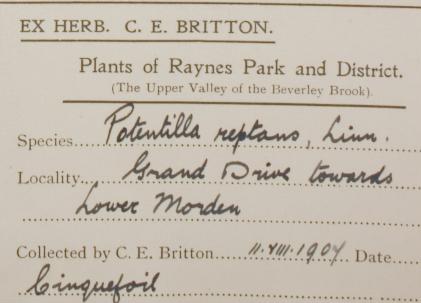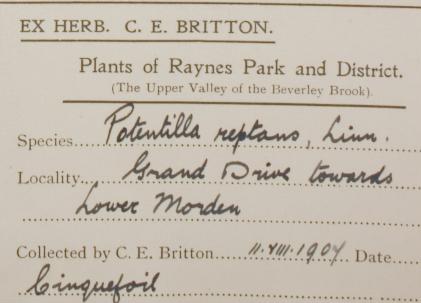 Mr Charles Edward Britton
Britton often uses Roman numbers for day AND month, confusing for '2nd': here he writes 2nd Aug 1907 (not 11th!)
handwriting source
Search for specimens collected by Charles Edward Britton.
references and external links