John (Joannis) Fraser Johannes Fraser
From Wiki
Dr John (Joannis) Fraser MD (22/3/1820-13/4/1909)
Biography
Dr John (Joannis) Fraser MD, recorded thus from the inscription on his herbarium labels: "Ex. Herbario JOANNIS FRASER, M.D.", and so as to distinguish him from John Fraser (signing himself 'J. Fraser') of Kew.

information included from the herbariaunited database
Inferred associations
associated with
Collection activity by county
1863
1894
VC1, VC2, VC3
VC9, VC10, VC11, VC13, VC17
VC35
VC49
VC37, VC38, VC39, VC40, VC47, VC55, VC58
VC60
VC72
VC88
Examples of handwriting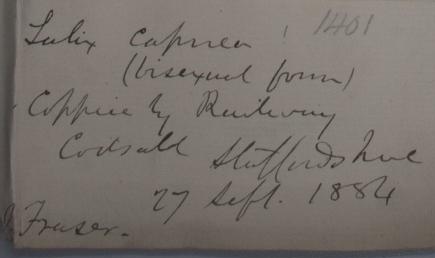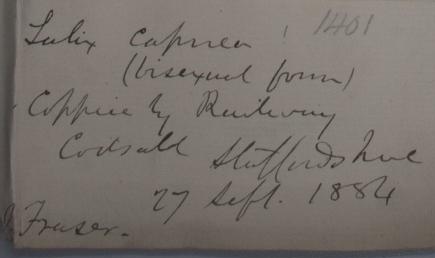 Dr John (Joannis) Fraser
see also http://www.herb.hull.ac.uk/herbarium/fraser.htm
handwriting source
Search for specimens collected by John (Joannis) Fraser.
references and external links